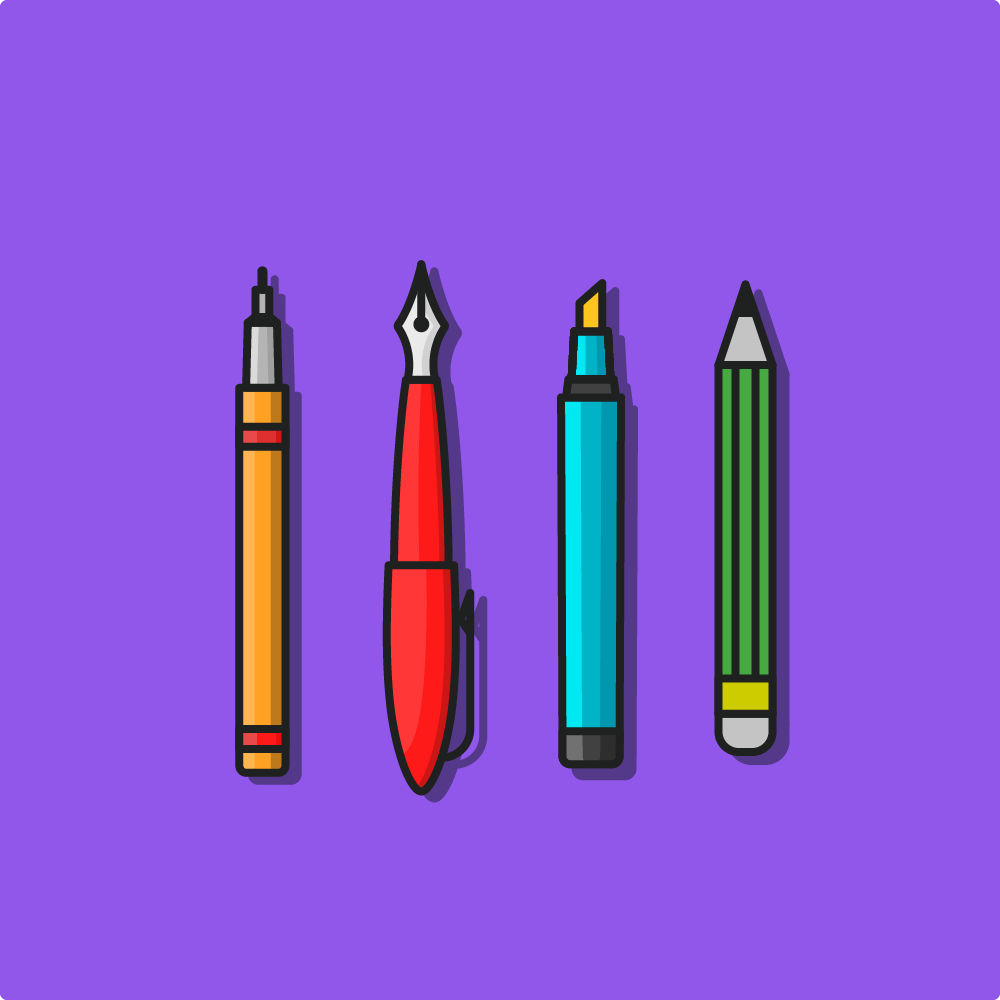 The world is currently in the midst of huge changes. The global pandemic has accelerated many digital trends — and one of them is the transition to e-learning.
Although the technology and tools for e-learning have been around for years, it's the health and safety difficulties now associated with in-person learning that has finally encouraged mass adoption of existing platforms.
This offers a great opportunity for technical writers, who can capitalize on the e-learning boom and grow their portfolios. If you've had similar thoughts but been stumped when you came across instructional design, don't worry.
We'll clear up the similarities and differences between the two fields, alongside the main types of e-learning writing and the tools you can use to help. Who knows — maybe it will inspire you to make a whole new career change!
What are technical writing and instructional design?
If you've found your way to this article, chances are that you have at least a rough idea of what technical writing and instructional design are.
Technical writing involves writing communication materials for technical fields (like medicine or computer programming), while instructional design is the development of instructional materials (aka e-learning).
But a trickier question is figuring out exactly where the two concepts differ and where there's some overlap.
Differences between technical writing and instructional design
Ultimately, the biggest difference between the two areas is that instructional design has more specific objectives.
Whereas technical writing simply outlines a wide array of information, letting readers search for and find whatever they need, instructional materials must teach students specific skills or pass on specific pieces of knowledge.
In simple terms, you could say that instructional design is about teaching and technical writing is about explanation.
This carries a few implications. Because technical writing has less specific aims, its structure should allow readers to search and discover the content depending on their needs. Readers of instructional materials don't need to search through it — each user is part of the same learning journey.
Similarities between technical writing and instructional design
However, despite the differences, both technical writing and instructional design are trying to impart knowledge to readers — they achieve a similar end goal through different means.
Thanks to this shared objective, there's some overlap between what makes good technical writing and what makes good instructional design. Both pieces of content require clarity and excellent writing, or else they leave readers none the wiser.
Types of writing for e-learning
Now you know the differences between technical writing and instructional design — but if we've piqued your interest, you might be interested in knowing more about the writing opportunities that e-learning offers.
Here are the main types:
On-screen text: Short chunks of text that appear on a screen, often to provide a summary or keep the learner engaged.
Audio scripts: Dictate what the narrator or teacher will say during the e-learning process, similarly to a radio script.
Video scripts: Just like an audio script, but because it will come with a video accompaniment, avoid explaining or describing anything that can be shown visually.
Stories: Information sticks better when it's part of a story, so storytellers have the job of artfully weaving facts and concepts with characters and plots.
Test questions: Most e-learning programs involve a test component. Writing the questions is trickier than it sounds since it must be clear, challenging, and correspond with the learning objective.
Glossary definitions: Clarity and brevity are key when writing definitions, and you also have to keep your audience in mind. Another task that's harder than it sounds!
Interactions: As well as tests, many e-learning programs have interactive elements, including games and exercises. Instructional designers plan concepts in a storyboard, then write the interaction and the instructions.
Copywriting: To encourage students to enroll in an e-learning program, copywriters craft enticing descriptions and marketing materials.
Microcopy: To keep existing participants engaged, instructional designers also come up with enticing phrases to describe basic instructions (e.g., "click here") in a more interesting way.
Tools for technical writing and instructional design
We still haven't scared you off? Great. Whether you're leaning toward technical writing or instructional design at this point (or maybe you'd prefer to experiment with both), you'll only get so far without the right tools.
The good news is that, thanks to the overlap between the two fields, many of the best programs can be used for both technical writing and instructional design — although some tools have more specific uses.
Here are the tools we recommend:
Microsoft Office. It might be simple, but having the Microsoft Office suite to write your work in is essential.
Adobe software. Another classic, Adobe software ensures you can always design your work to look fantastic.
Camtasia. A software suite for making video tutorials or presentations through screen recordings.
Snagit. Another screen capture program, which also lets you capture audio output.
Miro. For teams to collaborate on visual designs and whiteboards.
Articulate Storyline 360. Allows instructional designers to create storyboards for interactive elements.
MadCap Flare. Provides tools for technical writers to author and publish their work.
RoboHelp. An Adobe program for authoring and publishing content.
Or kill multiple birds with the same stone
For anyone who mostly sticks to PDF and doc files, using Flare, RoboHelp, and FrameMaker might be overkill. If you'd prefer to keep things simple, opt for Folge — it can help you achieve multiple goals in the same place.
Folge lets you create and edit your PDF and doc files, and can even format your instructions into aesthetically pleasing creations — including HTML pages and PowerPoints. No more tirelessly moving images around in a text editor!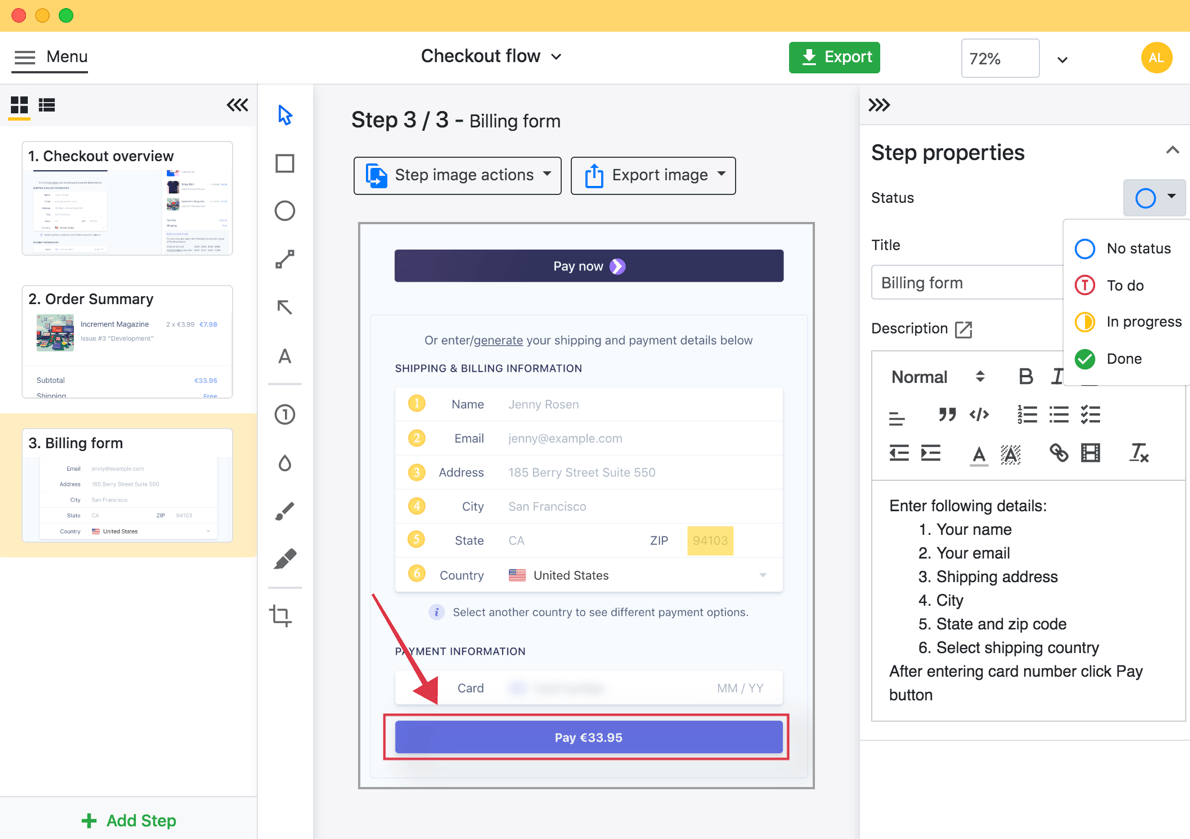 Create documentation using
Folge
, add steps, annotate them and export in many formats.
Final words
Both technical writing and instructional design are valuable fields. The writers might not receive as much attention as the creators of e-learning programs or technology, but without them, these developments wouldn't be possible.
But as you'd expect for such important fields, getting it right can be difficult. That's why it's so important to use high-quality software like Folge to ensure you reach your goals in the most efficient way possible.