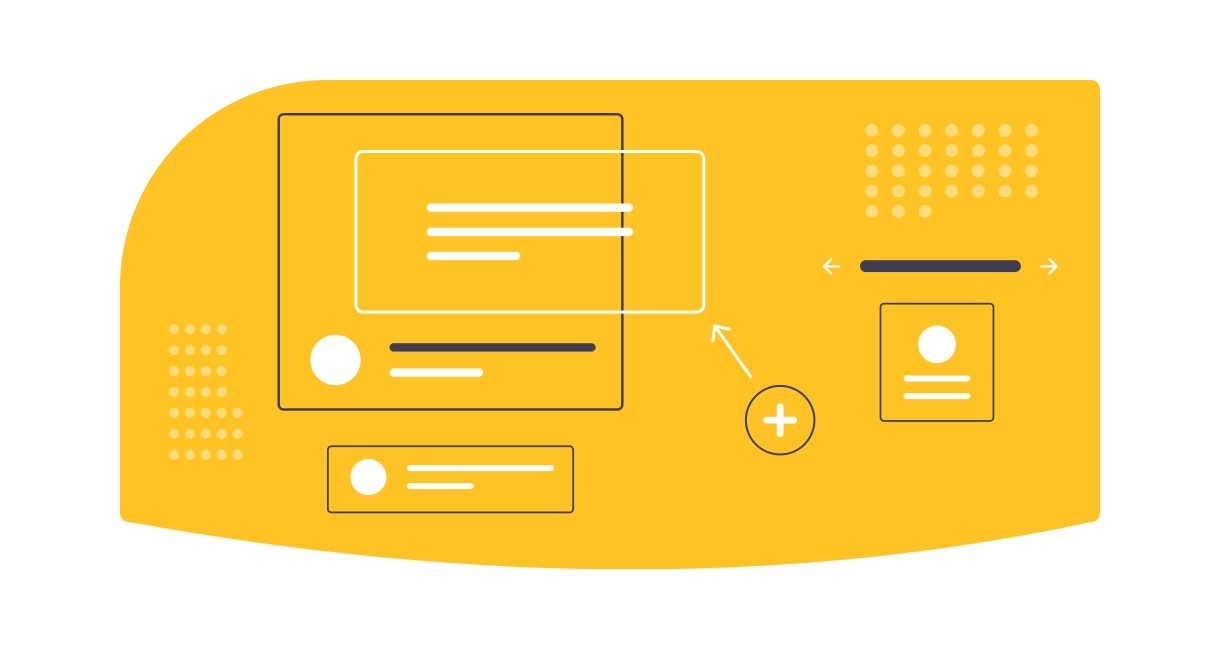 A user manual plays a pivotal role in the product's user experience because it is what consumers usually refer to whenever they encounter challenges setting up or using the product. Having your user instructions manual well written should be a top priority if you want your target customers to get the best experience while using your product.
If you are unsure how to create the best user instructions manual for your product, this article is for you. I will share with you all the necessary steps you need to go through to create an instructions manual that will easily guide your target customers whenever they encounter any issues while using the product. Let's dive in!
1. Determine the target audience and objective of the manual
Before you even start writing the manual, the first step is defining who your target users for the manual are. For instance, if you are selling a product like a TV wall mount, you need to know that most of the users you are targeting are not very technical, so the language you use in this kind of manual should be significantly simplified.
But if the manual is for a product like welded steel tubes, chances are the users of such equipment have prior knowledge of cutting and installing them or have relevant experience in the industry, so the language used in this case will be a little different. After deciding who your target audience is, the next thing is defining the primary objective of the manual.
Again, the objective is dependent on the nature of your product and the people you are targeting. If you are launching a product that only requires guidance while setting up, the instructions you will include in this manual will be only for setting up. However, if a product is bound to give users challenges while being used, you may have to include a troubleshooting section in the manual.
The role of the user manuals is significant and knowing the most common pitfalls while creating them is essential for its success.
2. Choose the best presentation style
Now that you know your target audience and the objective of the user guide, the next thing is choosing the appropriate style that you will use to present the instructions to your users. You must select a style that makes it easy for your target users to follow whenever they refer to the guide.
If your product targets the general public, it will be best to use the semi-formal style of writing because that is what most users easily relate to. You also need to divide your guide into sections to make it easier for the user to find the exact instructions they need without having to read the whole manual.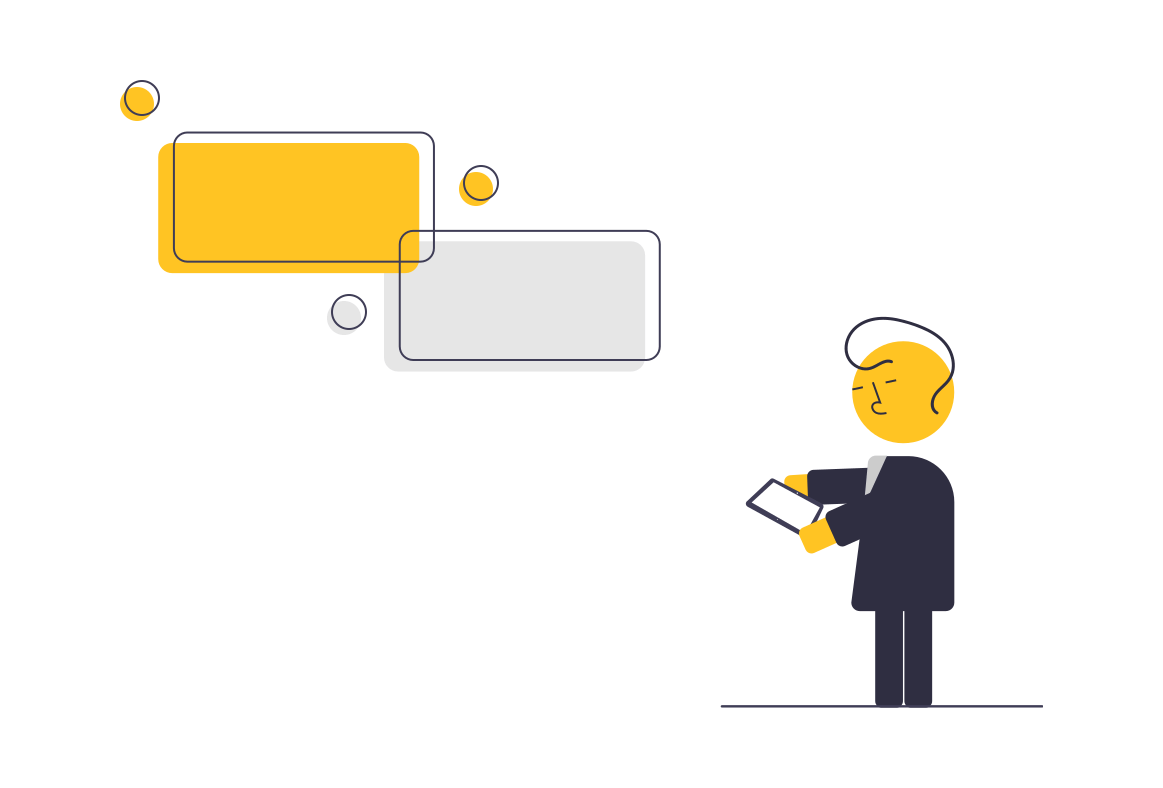 3. Define the problem the manual is solving
Now that you know which users you are targeting, you need to clearly define the issues they will likely face while setting up or using your product. It is much easier to develop the best solutions when the problem you are trying to address is very clearly understood. The best way to know the exact problem users face while using your product is by getting feedback from users of the previous version of your product or those using your competitor's product.
This survey can either be done online or by meeting the users physically; it all depends on the kind of product you are selling and where you expect to find its target users. Users will often give you useful feedback that you can later turn into instructions for your manual. However, you need to approach them in a way that makes it easy for them to open up.
4. Have accessibility in mind
While creating a guide for your product, you need to remember that not all your target users are in perfect health. So, your guide should be able to communicate to people having disabilities including, impaired vision or blindness, the deaf, and many more. Essentially your user instructions document should adhere to the known accessibility standards.
This may require availing your manual in different digital formats, including PDFs, Video, and audio. The goal is to make sure your manual communicates to every user no matter their health status.
5. Have the list of content at the start
This will probably be done last, but it should always be on the first pages of your instructions guide. It should include all the chapters/sections of your guide and the pages where they start and end. Having a clear table of contents makes it easier for users to navigate the document by simply heading to the page with the potential solution to their problem.
If you are using word processors like MS Word, you can automatically generate the table of content very quickly with just a click if at all you added the necessary headings and subheadings in your document. Your table of content should also be formatted in a way that makes it easy for users to distinguish between main headings and subheadings.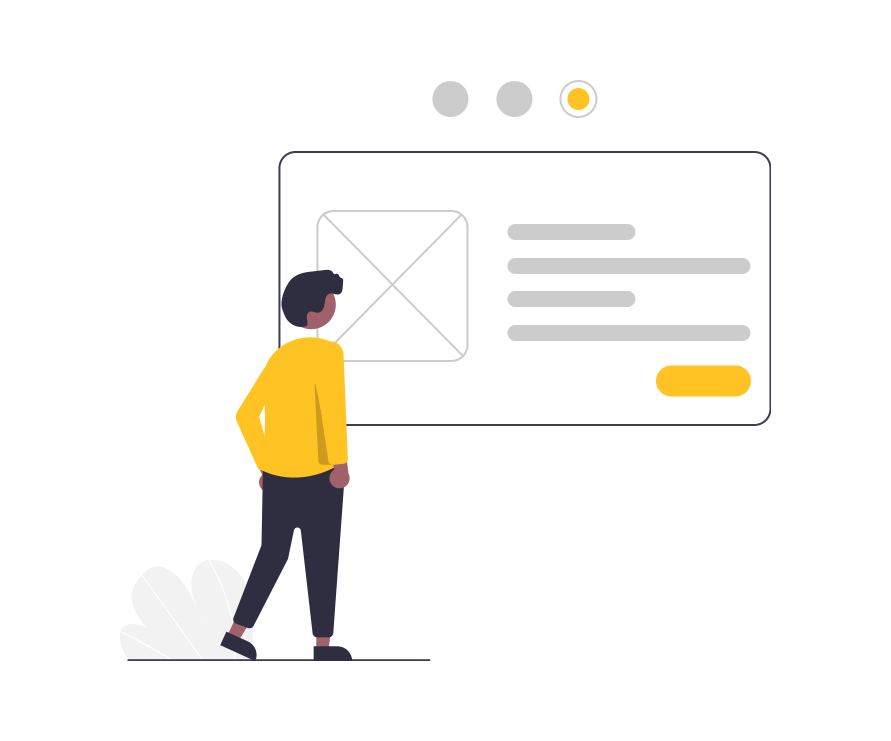 6. All content should be presented as actionable steps
The best way to write a user guide is to have all the content as steps that users can follow to fix the issues they might have encountered while setting up or using the product. Don't just write paragraphs of content like someone writing an article to publish in the New York Times. Consider using numbers, roman numerals, or letters in order to create a difference between the different steps of your guide.
Each step should be precise and straight to the point; don't make them too wordy. However, they should have information that is just enough to help your target users fix the problem they could be having. The goal is to include only the relevant information.
7. Reread through and make your guide better
At this stage, your guide should be with all the necessary information that your target audience will need to fix issues while using your product. However, you need to review it a couple of times to correct errors and improving the text to make it much easier to understand for your audience. You can use tools like Grammarly to help you with fixing some of the grammatical errors that may take you more time to identify if you look for them manually.
At this stage, you can also add images and illustrations that will make it further easier for your users to understand the guide.
8. Have the guide reviewed by other people
For the best result, several people should review the manual because it is usually hard to find errors in a document you have created yourself. If you don't have a team on the ground to help you review the document, you can hire freelancers from platforms like Fiverr and UpWork to help you do the job.
The most important thing is to give those reviewing your guide the freedom to critique and give you honest feedback about how the guide can be improved. You may also test your guide with a few final consumers to determine if they find it easy to understand without any further explanations.
9. Convert the guide to the appropriate formats before you share it
Most of the time, you will create this document using a Word Processing application like MS Word. However, it is always best to share this document in a format that is easy to read on various devices. The best formats you can use for your guide include PDF, Word, and maybe PowerPoint. These are already provided by Folge, as well as the following:
HTML (you can insert it directly to your site, help center, or knowledge base).
Rich Html (interactive guide you can share with your users or upload to your website, confluence or any other knowledge base).
Images (export all your annotated screenshots as PNG files).
Json (use it to transform your guide into any format or parse in your code).
Markdown (export as .md and folder with images, embed in your knowledge bases, websites etc.).
The format you choose should also make it possible for users to search specific sections of the document. Most applications that read PDF, ePub, and HTML documents have search functionality where the user can simply search for a keyword in the document. This option makes the navigation of the document much more effortless.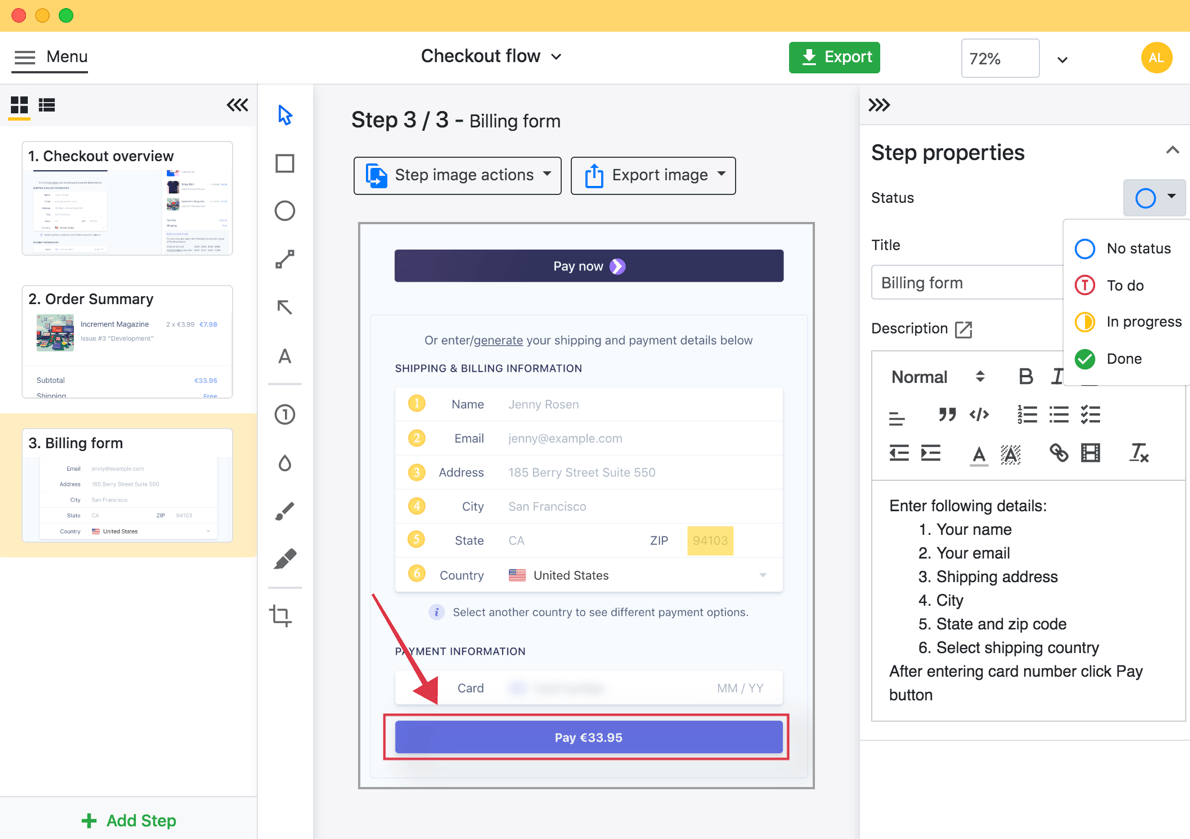 Add screenshots using
Folge
, annotate them and export in many formats.
🎁 Bonus tips
10. Link other relevant documents in your guide
🔗 If you have other related products or a version of the product that was released before the one you are documenting, you can always add links to those product guides in your document. For instance, if you have released a new version of an application, you may only guide the users on how to use the newly added features and then link the user manuals of the previous versions for the users who want to know more about how to use the older features.
11. Add enough visuals
🖼️ Most users find it much easier to understand visuals than text. So, while creating the step-by-step instructions, it would add more value to your guide if you added the relevant illustrations and images. Most of the visuals you will add only need some basic digital drawing skills, so you don't have to be a professional to create them.
12. You can translate the document into various languages
🌎 If you are selling your product in multiple countries, you will have to translate the document into languages for all the people you are targeting. This should be done manually by humans; don't be tempted to use software because the document may not make sense in some languages. You can hire freelancers from your target countries to help you translate the document into their different languages.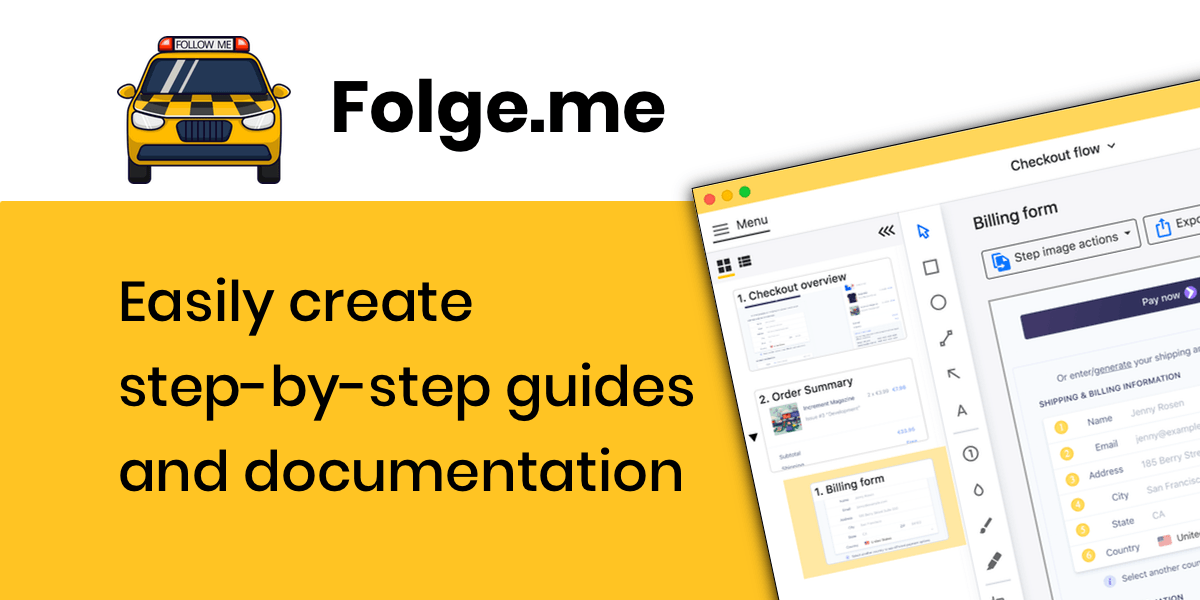 Easily create top notch technical documentation and guides
🏆 Try and use Folge for free forever.
Download now